5 most popular hot springs in the world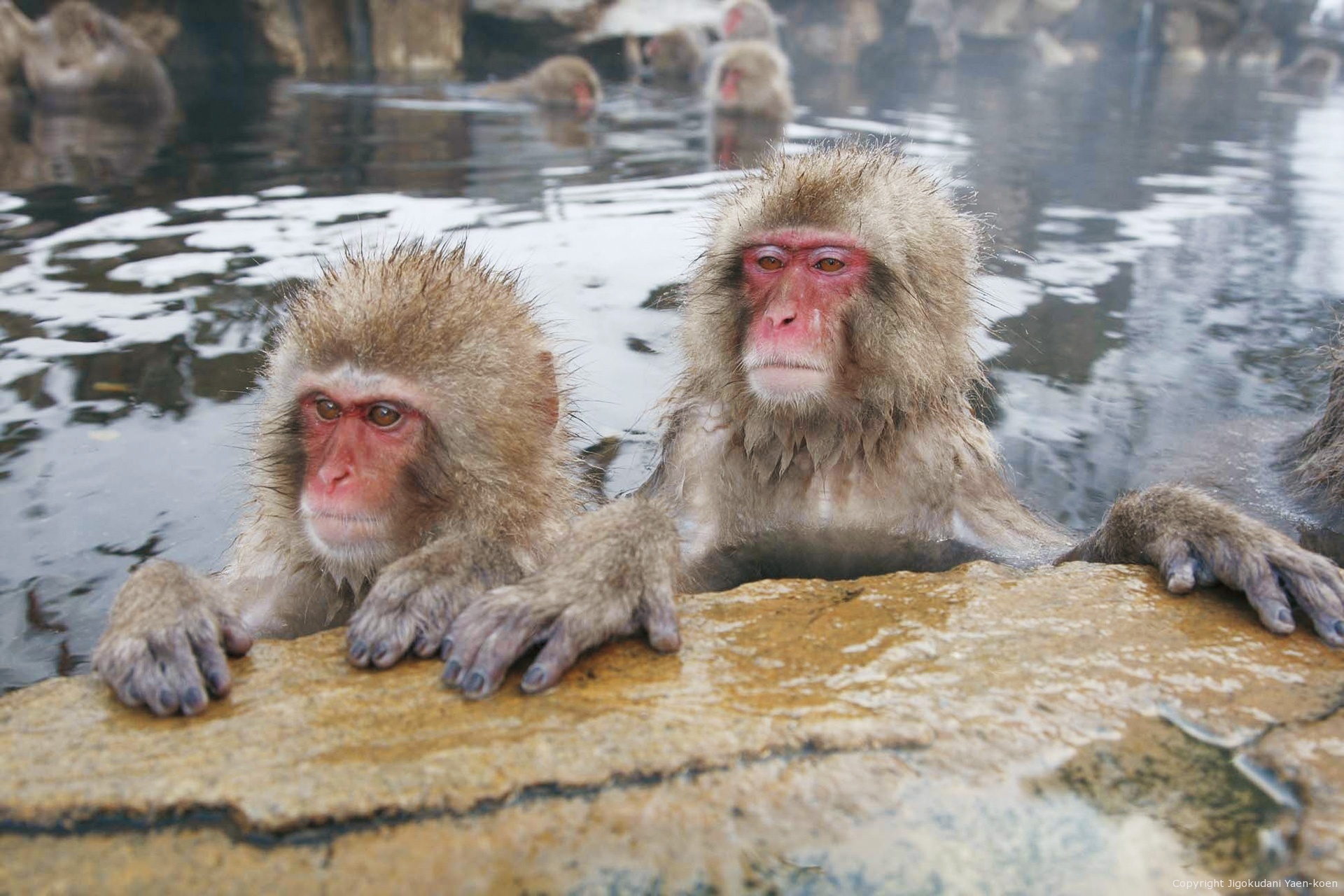 Hot springs of varying sizes can be found in almost any region of the world. Their temperatures are also different. Hot springs are located in several places in Sri Lanka. They are located near Kinniya, Maha Oya and Embilipitiya.
We wanted to bring you 5 of the most popular attractions in the world's famous springs.
5
Yellowstone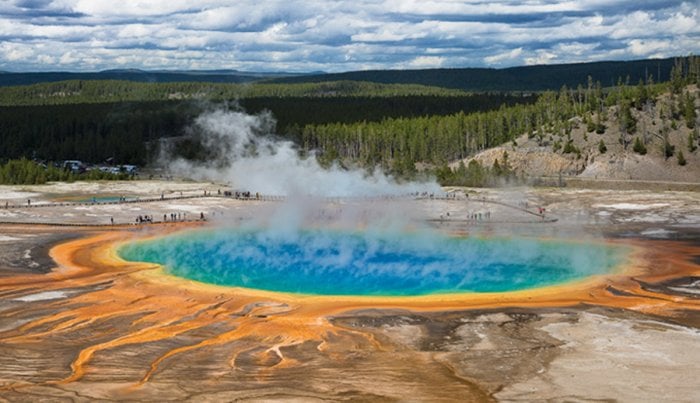 Grant Ordelheide
Yellowstone National Park in the United States is considered the world's first national park. It was established in the year 1872 and contains many hot springs and wells. Due to the huge activity on earth, hot springs have been created in this area. The hot springs are caused by a series of massive eruptions that occurred hundreds of thousands of years ago. The last major eruption was thought to have occurred about 640,000 years ago.
4
Blue Lagoon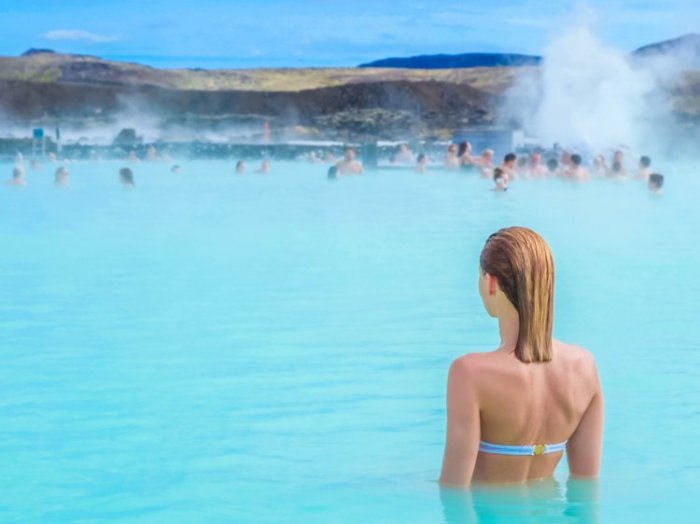 Shutterstock
The Blue Lagoon
, or the Blue Lagoon in Iceland, is the main reason for the heating of water in a steam-powered plant that is constantly pumped into the lagoon.
Blue Lagoon has an average temperature of 40 degrees Fahrenheit [40 ° C] and contains a lot of mineral salts. It is believed to have the potential to cure skin diseases, especially in water. Tourists flock here regularly.
3
Dallol Volcano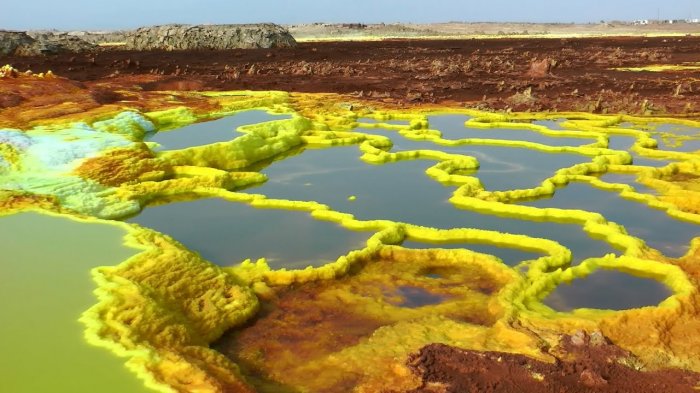 Youtube
The old gateway to Dalal is located in the Danakil depression in Ethiopia. The hot water pond here was built in 1926 due to the eruption. The surrounding area has been identified as the world's highest average annual environmental temperature.
2
Jigokudani Monkey Park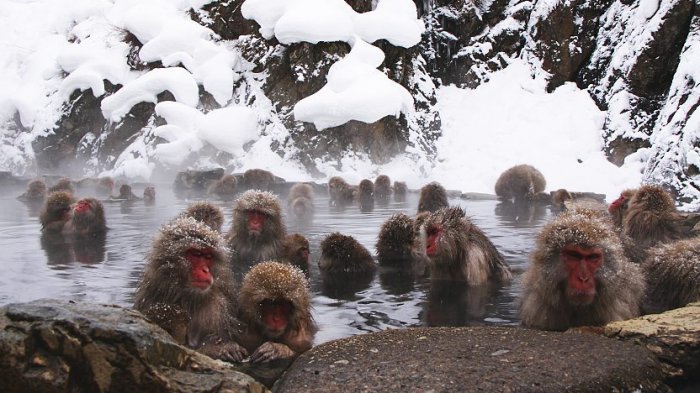 japan-guide.com
Located near the town of Nagano, Japan, the park also boasts several hot springs. It is surrounded by dense forests and lofty peaks. The monkeys come from the surrounding forests in search of warm water during the icy winter. It is therefore called the Jigokudani Monkey Park.
1
Pamukkale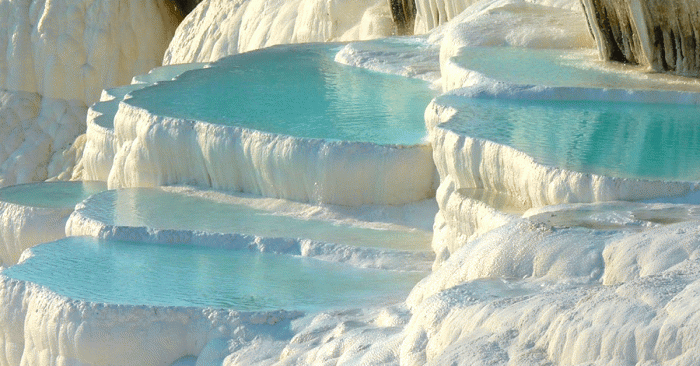 LoggaWiggler
First of all, the Turkish word meaning 'cotton palace'. The place is named after the white rock in its area. These rock blocks are made of travertine and crystallized due to the high salinity of the adjoining hot springs. People have bathed in the hot springs from ancient times, and the ancient Greek city of Hierapolis is also nearby. The ruins of this town can still be seen today. It was declared a UNESCO World Heritage Site in 1988.